London, United Kingdom (July 26, 2023)- Emperia, the leading virtual retail technology developer, announces today the launch of Lacoste's brand-new summer virtual store. Containing elements exclusively available to Le Club Lacoste and its UNDW3 (Web3) members, the brand is aiming to create a deep sense of community and shopper loyalty appreciation by offering a unique retail experience that extends beyond its physical stores.
Strolling from the beach and straight into the crocodile mouth, shoppers will be able to explore Lacoste's latest summer collection of clothes, shoes and accessories. A short elevator journey leads the users to an outdoor space, featuring additional product offering, all in a pool-deck setting that overlooks the beach. Throughout the experience, visitors will be able to explore a crocodile scavenger hunt that leads them to an underwater VIP space, accessible exclusively to Le Club Lacoste and UNDW3 members, unlocked by an e-mail login or a Lacoste NFT.
The special room features an exclusive co-created UNDW3 collection, a unique product of collaboration with Lacoste's UNDW3, web3 community members, which took place back in March, and to be released this summer. Each physical garment includes a digital twin and an AR feature, available through the scan of a QR code. The mini treasure-hunt game, scattered throughout the experience, will continue into the exclusive VIP room, rewarding participating community members with special prizes, every week.
Emperia's platform allows retailers to both build and maintain cutting-edge shoppable, virtual experiences, while leveraging data monitoring in order to optimize in-store virtual user experience, brand engagement and conversions.
"Our ongoing work with Lacoste and its advanced view of e-commerce and customer loyalty has given birth to new technologies that yield an improved user journey which connects the dots between virtual and physical retail," said Olga Dogadkina, co-founder and CEO at Emperia "from using the iconic crocodile shape as a general store aesthetic to carrying various design elements into the virtual store and adding exclusive features, accessible only to loyal shoppers, we continue to push the envelope together, producing virtual shopping experiences that go beyond the look and feel and make digital shopping into an integral part of the brand's e-commerce strategy."
The new virtual store comes on the heels of the brand's holiday virtual experience, launched late 2022, which won both Lacoste and Emperia a Webby Award in the Metaverse, Immersive & Virtual Retail & Shopping category, in 2023.
To shop at the Lactose virtual store, visit www.lacoste.com
About Lacoste:
Since the very first polo was created in 1933, Lacoste relies on its authentic sports heritage to spring optimism and elegance on the world thanks to a unique and original lifestyle for women, men and children.
At the juncture of sport and fashion, Lacoste frees us up, creates movement in our lives, and liberates our self-expression. In every collection, in every line, Lacoste's timeless elegance is captured through a combination of the creative and the classic. Since its beginnings, the crocodile's aura has grown more powerful with every generation who has worn it, becoming a rallying sign beyond style. Passed from country to country, from one generation to the next, from one friend to another, Lacoste pieces become imbued with an emotional connection that raises them to the status of icons.
The Lacoste elegance - both universal and timeless - brings together a large community, in which everyone respects and recognizes each other's values and differences.
Lacoste is established in 98 countries, throughout a network of 1100 shops. For further information on Lacoste: https://corporate.lacoste.com/fr/accueil/
Lacoste is one of the inspiring brands driven by passionate people of the MF Brands Group, alongside Aigle, Gant, Tecnifibre and The Kooples (https://mf-brands.com/ )
About Emperia
Emperia develops virtual stores for the retail and fashion sectors, providing a realistic virtual experience to consumers, one that communicates a brand narrative that is tailored for the unique environment of the virtual world. Virtual stores can be extended into the metaverse, further providing brands and their customers with branding cohesion and a seamless transition, from physical to virtual. Emperia's selected clients include leading brands such as Dior, Bloomingdale's Burberry, Christie's, Getty Images and others.
Emperia has been named one of the most promising advertising and marketing tech startups of 2022 by BusinessInsider, is a proud British Fashion Council Patron and the winner of the Plug & Play Brand & Retail Europe Start-Up Award.
For more information, visit emperiavr.com
Über die Autorin:
Julia Panasyuk ist Expertin im Bereich Digital Communications. Zu ihren Aufgabenbereichen zählen unter anderem Content Creation und Social Mediamanagement.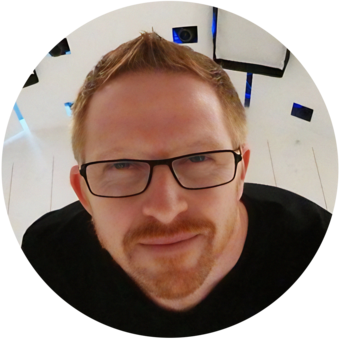 More Questions?
We're here for you!
Sean Earley
|
CIO / Exec. Editor