If you want to think about communication today, you have to see it as part of the value chain. For many, this is a big challenge. What helps: Newsroom-as-a-Service
It's no secret that companies today need attitude. But the best attitude is of no use if no one out there notices it. This means that companies today also need to communicate. Even if some believe that they are the exception: No one can avoid it. It's good that you no longer have to do it all yourself. Newsroom-as-a-Service (NaaS) is the solution for many companies when it comes to not only communicating sensibly, but also building good structures.

Newsroom-as-a-Service can therefore be an answer for many companies to pressing structural problems that they cannot solve themselves. How editorial offices work, what kind of staff profile they are looking for, what positions they have to fill - what company that otherwise has little to do with media knows all that? Exactly! Agencies that specialise in NaaS can help out.

They are the ones who work out the appropriate communication structures in harmony with the company in question; they consider the scale on which the venture should be rolled out; they develop concepts, handwriting and the overarching strategy. Incidentally, they can also end up being the ones who take over all communication in the long run. But they don't have to. Because as soon as the newsroom is up and running, it can simply be integrated into the already existing organisation and continued by internal staff.

The whole thing is about much more than short-term communication. One of the advantages of NaaS is that it allows companies to become their own media brands - or at least to start thinking a bit like media brands. This is important given the decline of traditional media. Because many companies have since found it difficult to get their messages out to the public. By setting up their own newsroom, companies can control coverage and build their own audience.

Above all, it is important that companies understand that a newsroom, or content centre, is no longer just about broadcasting, but rather about listening. Content is there to get in touch with its target group, to listen to the people out there - and, in the best case, to incorporate their feedback back into their own products. To become better through strategic and innovative communication. That at least should be the goal. That it's all about attitude has been clear for a long time anyway!

Bastian Hosen is a business journalist and content consultant. He was trained at the German School of Journalism. Before starting his own business, he worked at Business Punk and Capital.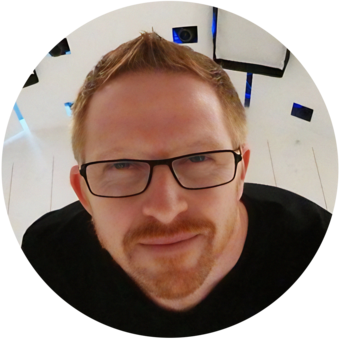 More Questions?
We're here for you!
Sean Earley
|
CIO / Exec. Editor