Newsroom as a Service

In today's digital world, if it isn't seen or heard, it doesn't take place. Much of what we say just burns up in the atmosphere.

Do you want to open up new target groups? Maintain visibility in today's mass-media tornado? Build the content center of the future with us and reach the people you really want to reach.

Strategy & Consulting

Regardless of whether you have already identified a specific problem or need general help: we can help to solve it.

With targeted workshops, we work with you to develop the structure and approach of a suitable strategy and can also develop and present the first prototypes for various solution approaches.

Content Production

When it comes to creative design, strong films and high-quality content, our team of creative directors, designers, film producers and editors is always there for you. Our video portfolio includes professional film productions, aerial photography with drones, social media videos, augmented and virtual reality as well as 360° videos.

Web Development, Platforms & CMS

Need a website, intranet or database? We've got you covered. We offer a full suite of web development services: CRM, CMS, concept, responsive design, UX design, visual design, copywriting, film, virtual reality and animation.

Livestreaming

Are you needing to livestream a webinar, work event or press conference? Organize an online trade fair or start a web conference? We offer the perfect live streaming solutions for any occasion.

Hybrid Events

Inspire people live and online with our mix of hybrid event and show: HYBROW!

Video Production

Communication with customers and employees is more important than ever in the ongoing Corona crisis. So that you can continue to produce professional content in times of distance regulations and infection protection, our team has developed its own concept for 100% contact-free video productions!

Virtual Tours

Are you looking for new and immersive ways to explore locations, visit exhibitions and discover products? All this is possible: with virtual tours!

Podcasting, Broadcasting & Digital PR

We offer a full range of podcast services: podcast production, direction, rentable studio space, hosting and publishing for the podcast, including marketing and technical support.

With our support, you have a comprehensive, all-in-one solution to successfully produce and promote your company podcast.

Online Marketing

We offer online marketing services to help you achieve your marketing goals and reach your target groups on all the relevant platforms: Facebook, Instagram, Snapchat, TikTok, Pinterest, Twitter, YouTube or email marketing.

Green Managed Hosting

We offer you individual, secure and sustainable GREEN hosting. Optimized for your demands in the areas of power, performance, security and functionality. Our strength: personal service, competent advice and direct availability. Thanks to continuous maintenance, you can always rely on the fact that the basic system and applications are always up to date.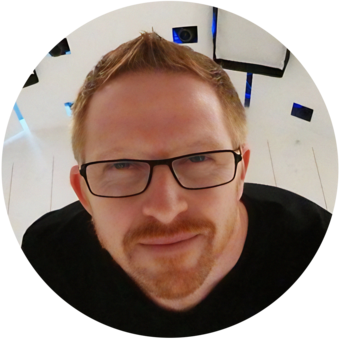 More Questions?
We're here for you!
Sean Earley
|
CIO / Exec. Editor