Good content moves you forward. Your content center, our mission:
Those who are not heard do not take place. But much of what we say simply burns up in the atmosphere.
You want to tap into new target groups? Build the content center of the future with us: Reach the people you really want to reach. Place your topics in your target group, at exactly the right time. This is your 360-degree content center, as a service!
Fast, structured, clear and to the point. Why modern companies need a content center today:
A media tornado sweeps over us all every day. Countless news items pelt us, and everything feels like it's spinning faster and faster. Your content center helps you be where you want to be and reach those you want to reach.
Today, there is no longer just one target group. More and more diversification also requires more and more precise targeting. Your content center knows exactly who you want to reach. For growth, where it matters.
It's about trust and attitude. It's about more than just selling. If you don't stay in the conversation today, you don't happen. We help you build your content hub as an integral part of your value chain.
Listen to your customers so you really know what they want from you. 360 degree communication, made just for you:
If you want to understand what drives people out there, you have to learn to listen. Finding out what's important is a big part of modern communication. We work with you to find out where your customers are and what they want.
Listening means understanding. Tailor-made content on all your channels, in all your campaigns. So you always have your finger on the pulse of your target group. This is the content center of the future.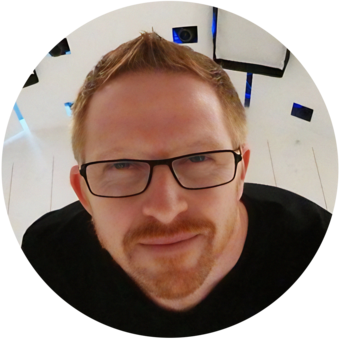 More Questions?
We're here for you!
Sean Earley
|
CIO / Exec. Editor