Hybrid event meets storytelling!
Suddenly it's there: the moment when spectators become real participants. Make your corporate communications more entertaining and interactive than ever before with hybrid events! Our new HYBROW event offering provides you with all the elements for storytelling with a wow effect: bring together powerful moderation, inspiring speakers, intensive discussion panels, inspiring keynote speeches, VR experiences and much more for a unique hybrid experience.
The hybrid challenge: gaining and holding attention
Where viewers live only switch off inside, online they are simply gone with one click. HYBROW offers an approach how to create and hold attention - before, during and long after your event.
Whether it's a conference, trade show, corporate event or product launch: why does the event exist and why as a hybrid event? What are your goals? Who are your target groups? What topics and questions move them and how do they use media?
The answers to these and many other questions are the basis for us to develop the concept for a hybrid event with captivating storytelling together with you. We are convinced that the preparatory concept for your hybrid event is just as crucial as a professional technical and organizational implementation.
Hybrid Events, Shared Experiences

To ensure that the online participants of your hybrid event are not just passive spectators, you can integrate interactive elements that get everyone actively involved in the live event. Whether it's asking questions of speakers, taking part in live surveys, or networking and collaborating with other participants via virtual reality rooms, video sessions and chat: We will find the right solution.

Planning, Production & Direction? Check!

Our team will take care of everything that makes up your event: from recruiting and booking the right speakers, to selecting the moderators, to researching and producing videos and demos.

Long-Distance Content For Your Event Marketing

After your hybrid event, the recorded video provides high-quality content that you can use for your communication.

Highlight reels, themed videos, summaries, quote clips, transcripts of conversations... We turn your event into a wide variety of content formats, adapted to your communication channels.
Hybrid congress: Dialog meets know-how.
A hybrid congress or conference must be able to do more than just make all the presentations and panel discussions available as a livestream. Because here, too, if the live atmosphere is lacking, new creative offerings are needed to create and hold attention.
The breaks with networking encounters can be played for your online participants with their own content that has a similarly high added value. Solutions here can be virtual networking forums or virtual info booths from congress exhibitors. And via a website, an event app or social media platforms, everyone can participate in surveys and polls, the results of which we then make part of the live program.
As a hybrid event, the congress format has several advantages: You benefit from a potentially higher number of participants and can continue to make your content available online long after the congress via various models. Your visitors are more flexible and independent of schedules, and save time and money by not having to travel to the event.
Hybrid trade fair: Connecting exhibitors and visitors worldwide
A trade fair as a hybrid event? No problem! Whether digital product presentations or complete VR exhibition stands - we help you to develop a concept for your hybrid trade fair with which you can make products as well as accompanying discussions virtually experienceable.
A special advantage compared to the classic presence trade fair: A well-attended hybrid trade fair can be easily extended and successful content can be made available online indefinitely.
Hybrid team event: bringing together employees from everywhere
Your company has various locations in Germany or around the world and you want all employees to participate in a joint event? Then a hybrid event can be the ideal solution to bring together many teams with up to several thousand participants virtually.
There are no standard solutions here: We work with you to develop an individual concept according to your requirements, with elements such as live streaming on site on screens, live switching from location to location, music and show broadcasts, and much more.
Full service for your event: conception, communication, implementation
Concept, planning, execution, digital presence, online marketing, social media - our team helps you to make your HYBROW hybrid event a complete success! In addition to developing an event concept, we support you in brainstorming and content planning and take care of the technical preparation. During the event our team will take care of the complete execution - including broadcasts, live editing and technical program flow.
In addition, we support your entire event communication on all relevant channels if desired: from your own landing page with functions such as registration, appointment function and newsletter to targeted online advertising and content for your social media channels.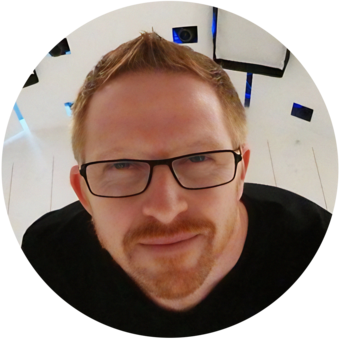 More Questions?
We're here for you!
Sean Earley
|
CIO / Exec. Editor