Create interactive online experiences for your target groups!
Explore premises, visit exhibitions and discover products? All this is still possible despite Corona restrictions: with virtual tours!
Let your target group experience offers and content up close and personal simply from home via computer, smartphone, tablet or with VR glasses. We offer various virtual formats - from the classic tour to interactive experiences with multimedia elements to your very own personal application. Can be used anywhere to bring your ideas, products and services to life online and thus make them more successful!
Virtual Tours with Interactive Elements
Price on demand
The virtual tour allows your website visitors to move step-by-step through 360° environments. The purely visual experience can be supplemented with additional content, such as texts, videos, or audio guides. The environment can consist of static photos or repetitive video sequences featuring moving elements. Various control elements ensure simple and intuitive navigation.
360° Video Tours
Price on demand
The 360° video lets your viewers immerse themselves intensively in the action and the environment shown - especially if VR/smartphone glasses are used. The video runs in a linear fashion and ideally tells a story: Here, you or your employees can appear in person and address the viewers directly as well as respond to objects or the environment. Apart from looking around freely for the sake of dramaturgy, this version of the virtual tour does without interactive elements.
Project example: 360° trainee film of the ELW
Interactive Virtual Reality Tours
Price on demand
360° video meets 360° interaction: This variant of the virtual tour offers your interested parties a full VR experience. They can move and look around freely in the virtual video environment, interact with various elements and discover all kinds of content. The best experience here is offered by VR glasses with their own display. Depending on the implementation, this tour can be accessed via the browser or via a dedicated app.
Virtual Tours - Real Added Value
Companies

Show your offices, factories, employees and trainees to your cleints, business partners or investors all over the world!

Real Estate & Construction

As a real estate agent, architect or developer, give your prospective customers an immediate insight into your property, land or planned building projects.

Museums & Exhibitions

Whether museums, exhibitions, galleries - in the cultural sector, individual exhibits as well as entire themed worlds can be experienced virtually by visitors using multimedia virtual tours.

Doctors Offices and Clinics

A virtual tour allows potential patients to get familiarwith the premises, atmosphere and modernity in advance. It can build trust and reduced fear.

Schools & Universities

Parents and students find it much easier to decide on a childcare or educational facility if they can get an impression of the premises, equipment and atmosphere before their first visit.

E-Learning

Interactive video elements and VR applications are perfect for conveying edicational content in a clear and understandable way!
Complete Service from Concept to Realization
What story should the virtual tour tell? Which format is the right one? What do you need for on-site implementation?
We advise you right from the start and accompany you during the realization of your virtual tour: In the first step, we define goals, messages and target groups together with you. Then we develop an individual concept for you and solve communicative challenges with creative ideas.
Video, animation, programming - our team brings the complete know-how for the professional production for all formats of the virtual tour. State-of-the-art technology with 360° cameras, drones and - if required - ready-to-use VR glasses included.
Your advantages at a glance:
Diverse virtual formats: Virtual tour, 360° video tour, virtual reality tour.
Individual concepts to meet your requirements and goals
Professional production including animation and programming
Infection protection-compliant and non-contact production on site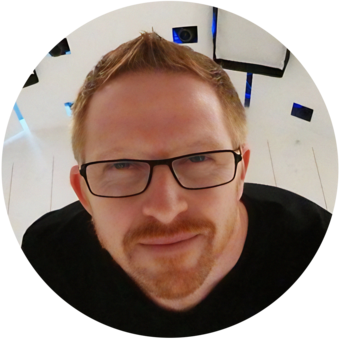 More Questions?
We're here for you!
Sean Earley
|
CIO / Exec. Editor