TYPO3 and robotspaceship: Get all advantages from one source!
Robotspaceship is the full-service digital agency in Mainz: Our team of certified TYPO3 developers conceives, designs and develops individual CMS solutions for you, for example websites, intranet sites or TYPO3 extensions.
As an agency, we have been relying on the leading open source content management system TYPO3 for our client projects for many years - for single one-pagers to instances with several country-specific domains. Because: The many advantages convince our team all along the line - and our customers!
Get our complete TYPO3 advantage package.
Flexible Management of Workflows and User Rights

Direct Connection of Existing External Databases

Perfect Scalability

Optimale Performance

Easy Localization Options

No Licensing Costs
We offer you the advantages of professional TYPO3 solutions - combined with the services of a full-service digital agency!
Holistic communication solutions
We design all communicative services around your website and intranet: conception, responsive web design, UX design as well as the creation of content in the form of images, texts as well as film, virtual reality and animations.
Individual TYPO3 Extensions
The existing TYPO3 extensions are not sufficient for your requirements? We become active for you and program, test and integrate your individual solution.
Uncomplicated integration and migration
We take care of all the technical and organizational issues involved in integrating your TYPO3 content management system into your system environment - including migration to a new server.
Maximum security
For us, there is no digital solution without security. The protection and constant availability of your content and customer data is our top priority.
Continuous support and maintenance
We see ourselves as your long-term partner. For us, this includes ongoing support for all your questions and problems and the continuous maintenance and updating of your TYPO3 system.
Personal TYPO3 trainings
We want you and your employees to be able to work optimally with your TYPO3 website. Therefore the TYPO3 experts of our agency train you personally in the handling of the user interface and support you if necessary in the maintenance of your content.
Holistic search engine marketing
Search engine marketing and especially search engine optimization (SEO) are an integral part of every website for us. We do everything to ensure that the right prospective customers find your offers and services.
Measuring and analyzing success
To help you achieve your individual goals with your TYPO3 website, we set you up with efficient tools for tracking, statistics and web analytics. You will receive regular success measurements from us in the form of reports and KPI reports.
Your team in Mainz: interdisciplinary and TYPO3 certified
With the robotspaceship team, you always have the right people at your side: strategists, marketing experts, project managers, graphic designers, copywriters, editors, and front- and backend developers.
Our TYPO3 developers are tested and certified by the TYPO3 Association, undergo continuous training and are active members of the TYPO3 community. This means for you and your content management system: Long-term highest technical topicality and quality!
Get to know us - and tell us about your project!
I look forward to learning more about your CMS project and your goals in a (video) call or personal conversation. I would be happy to introduce you to our TYPO3 agency in Mainz and our work philosophy, and to make some initial suggestions on how we can help you.
Just give me a call or send me an e-mail!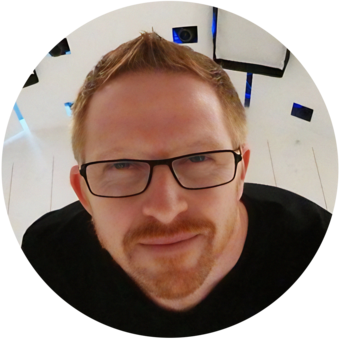 More Questions?
We're here for you!
Sean Earley
|
CIO / Exec. Editor