Solve problems and achieve goals faster together.
Solutions with structure from experts in the "digital" field
Problem-oriented workshops
Usable prototypes and solution plans
Accompaniment and control during implementation
Optional implementation by the robotspaceship team
No matter if you have already identified a concrete problem or if you need general help: We help you to find a solution!
With targeted workshops, we work with you to develop the structure and approach of a suitable strategy and can also already develop and demonstrate initial prototypes for various solution approaches.
All prototypes and results, which are selected after presentation and discussion, can then be used directly as a starting point for targeted implementation. Continuous quality assurance ensures that there is always room for improvement during the actual implementation and that minimum standards are maintained.
Example: Creative Sprint Workshop
The Berlin-based company A00 approached robotspaceship with the challenge of finding new communication solutions for an industrial customer in the shortest possible time. In efficiently divided working groups, creative solutions and prototypes were developed, which were then made available to A00.
You can find more information in the case study.
Weiterlesen
Example: Agile Product Ownership
We have learned how important a supervised introduction of new methods is, especially in small to medium-sized companies, and therefore, together with other consortium partners, we supported Philipp Diebold in founding the consulting start-up Bagilstein GmbH.
More information can be found in the blog post.
Weiterlesen
Always on the cutting edge, Robotspaceship created my website, book trailers and provided support with digital strategy, web development and social media. A pleasure to work with and their ideas and technical know-how are always on point."
Nils Mohl
Author - Winner of the German YA Book Prize 2017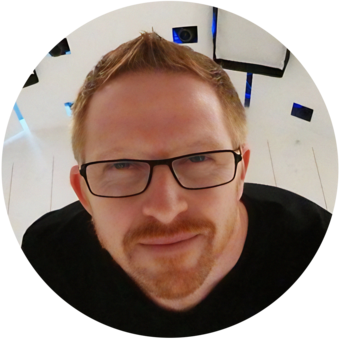 More Questions?
We're here for you!
Sean Earley
|
CIO / Exec. Editor